Home Remodeling Services in Randallstown, MD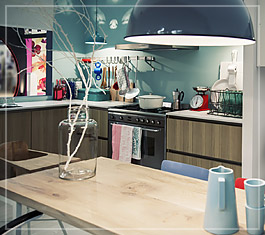 At Amazing Home Remodeling in Randallstown, Maryland, we have been remodeling homes throughout Baltimore County, one residential property at a time. We are family-owned and operated, licensed, bonded, and insured, and offer free estimates. Our experienced staff is available to assist you in product selection and can help you with all aspects of your kitchen, bathroom,
decking
, or flooring project. Whether you are a contractor, architect, or homeowner, we are delighted to assist you in every way.
Kitchen & Bathroom Remodels
Amazing Home Remodeling is committed to providing high-quality services to our clients. Every project we undertake is completed to industry standards, ensuring the satisfaction of our clients. We prioritize transparency in all our work and strive to provide value to our clients at every step of their remodeling journey. Our team of experts is equipped to assist with all aspects of your remodeling project, from design and planning to estimation, installation, construction, and project management. We work hard to deliver superior results that meet your needs, so your home is how you envisioned it. Trust us to turn your bathroom or
kitchen remodel
plans into reality and create a space you will love for years. Our team works hard to delight our clients, and we have many returning customers. When you work with us, you know you are getting the best value and outstanding customer service from start to end.
Our Services
About Amazing Home Remodeling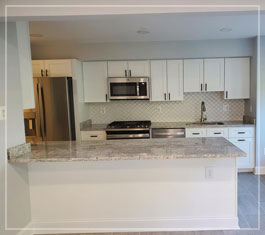 Our extensive background in the field of remodeling enables us to offer our clients superior service and sound advice. Our crew is well-versed in the most cutting-edge building practices and aware of the critical necessity to preserve historic buildings without compromising aesthetics. When you choose us, you can count on receiving individualized attention and excellent value for your money.
Modular homes, decks,
sunrooms
, and screened porches are just some areas in which we excel. Other areas of expertise include raise and remodel (or raze and rebuild), kitchen and bathroom renovations, full-service residential and commercial renovations, historic restoration, custom home construction, and custom carpentry. Our knowledge and experience allow us to provide each solution to the highest possible quality.
Room Additions
We handle a lot of the construction off-site, which means less disruption to the property and more time spent perfecting your new additions and extensions. Decks, sunrooms, and other
room additions
that we build to your specifications increase your home's resale value and aesthetic appeal and serve as usable outdoor living areas throughout the year. We can add on to your current building, making the extensive changes you need.
Our company's mission is to provide high-grade work at reasonable rates. We work with homeowners, architects, and builders to create something unique. We can handle everything from major overhauls to general construction to little upgrades and even minor home improvement tasks. We have unparalleled knowledge in this industry and provide excellent value and service to our customers.
We Provide Services to the Following Cities and Towns in MD: