About Amazing Home Remodeling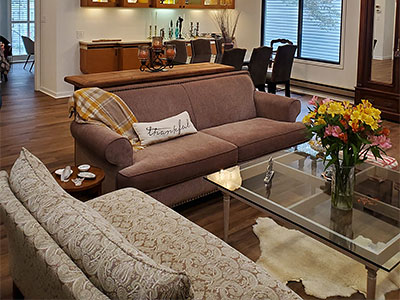 AHR has been bringing quality remodeling to the area since 1978. Our goal is to give our customers quality work at affordable prices.
Our skilled craftsmen treat every home as if it were their own. We are dedicated to value, quality, and complete customer satisfaction. We work hard to build a company that is unlike the rest. It is our intent to accomplish this by positioning our company as your "partner" during the remodeling process. In that capacity, we not only serve as contractors but also as friends and professional consultants.
Our objective is to earn the customer's complete trust, confidence, and respect by providing the highest degree of service possible. Furthermore, once you become a client, you will remain a client.
Amazing Home Remodeling is a trusted name in the home remodeling industry. We specialize in all types of remodeling projects, including kitchen and
bathroom remodels
. Our commitment to quality is unwavering, and we take pride in creating unique designs and plans that ensure your home always looks stunning.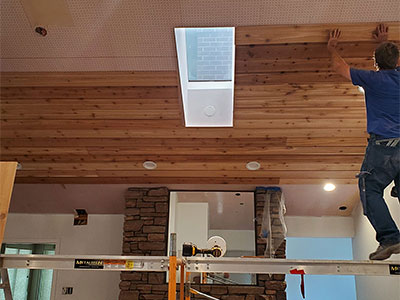 Our team of knowledgeable designers is creative and keeps up with the latest industry trends to offer you the best ideas for your project. They also bring a practical approach to their work, providing sound advice on design, layout, and material selection. With our designers' expertise, you can rest assured that your project will be executed flawlessly, down to the smallest detail.
The designers are also hands-on and check the installations during construction to ensure that everything is per the approved plans. Very few companies offer this level of service, and it's one of the many things that distinguish it from other operators in the industry.
We handle projects of all types including
deck installation
and room additions, and we always work hard to provide cost-effective solutions to our clients. We understand that remodeling can be a significant investment, and we strive to ensure our services are affordable without compromising quality. Our goal is to provide you with the best value for your investment, and we achieve this through our expertise, quality workmanship, and commitment to customer satisfaction.
At Amazing Home Remodeling, we take pride in our attention to detail and the quality of our work. Our team consists of skilled craftsmen and professionals dedicated to delivering excellent results. We understand that remodeling can be a stressful experience for homeowners, so we work hard to ensure the process is smooth and stress-free.
We are committed to building long-lasting relationships with our clients, and our success comes from their satisfaction. Our customer-centric approach means prioritizing our client's needs and preferences at every step of the
remodeling process
. The Amazing Home Remodeling team looks forward to working with you on your next home remodeling, extension, or addition project.
We Provide Services to the Following Cities and Towns in MD: